Apple allows users two options for removing songs – either delete them all or one at a time. Learn how to delete single songs here.
Remove All Music
1. Go to Settings >Usage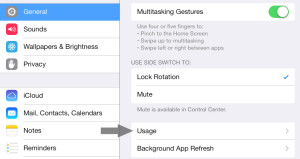 2. Press 'Music'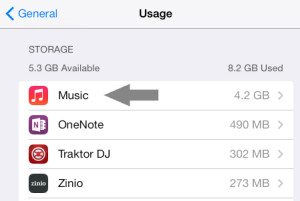 3. Press 'Edit' on the top right corner.

4. Press the minus (-) sign.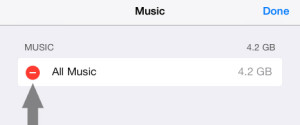 5. Press 'Delete' to confirm the removal of your entire music library.